PDC Premium Service
FltPlan offers PDCs (Pre-Departure Clearances) for Jets and Turbo Props NOT equipped with a datalink box. PDCs are text clearances issued for an IFR flight plan.
PDCs include
Your filed route
Amendments to your route
Your cleared altitude
Your transponder code
Your departure frequency
Any special instructions
A PDC is the same as receiving a verbal clearance from Clearance Delivery.
Sample PDC:
PDCs are available for the following U.S. airports: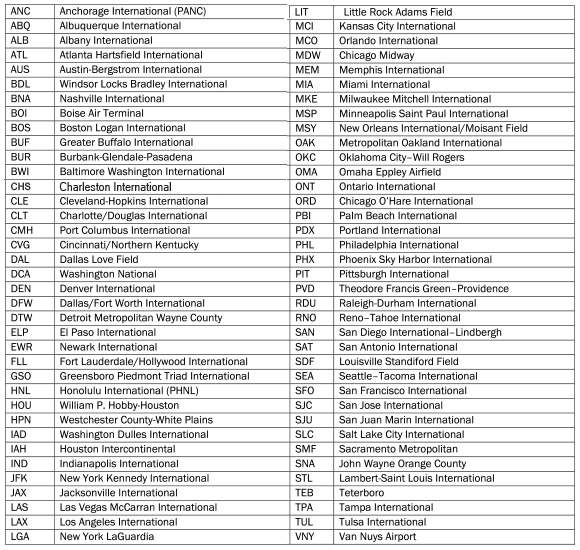 Approximately 20 to 30 minutes prior to the filed departure time, ATC will generate the PDC and the PDC will be forwarded to FltPlan. Once received, the PDC will automatically be displayed on your Active Flight Plan list. The PDC may also be distributed to the Pilot or Co-Pilot via email addresses / text messages, as setup in the User/Pilot Info section of your account.
The PDC service is not operational until the aircraft registration number / call sign are registered with the FAA by FltPlan.
To receive your PDC clearance by email or text message, you MUST file the flight plan through FltPlan.com.

The cost for this Premium Service is $199.00 per aircraft per year. To sign up for PDC notifications through FltPlan, complete the PDC Registration Form (PDF) and return by fax to 203-262-8904 or email to Tina@FltPlan.com.

PDCs and all other premium services are non-refundable.